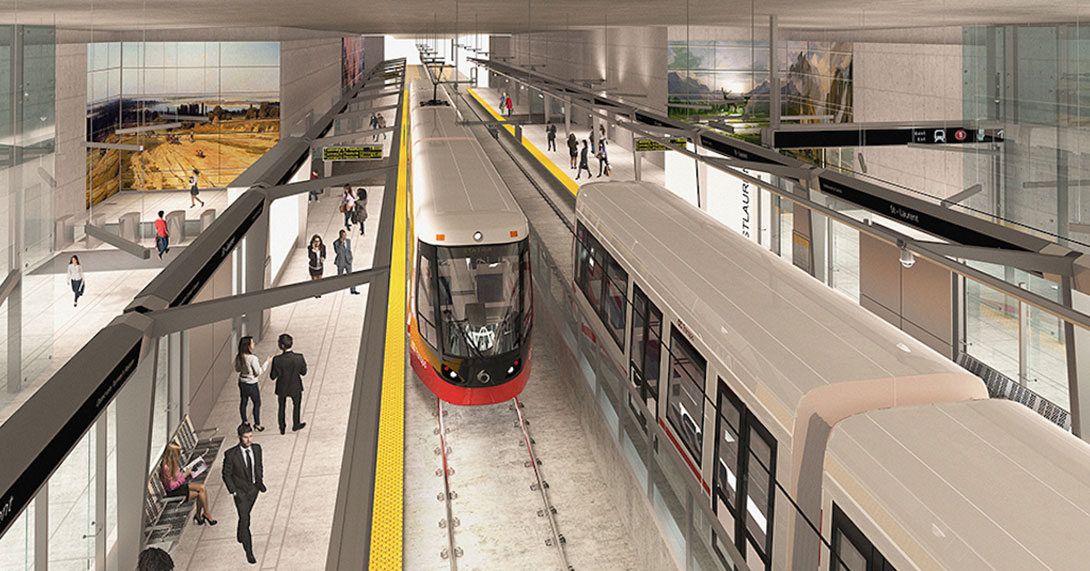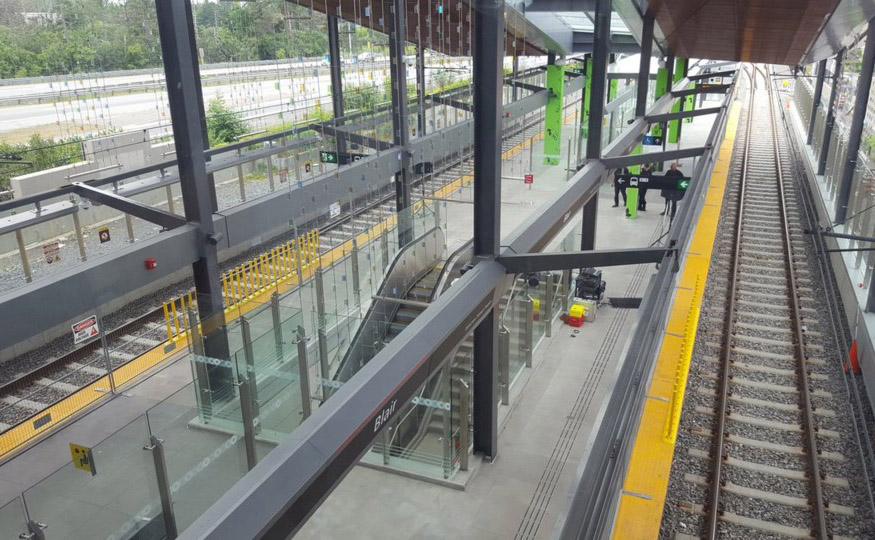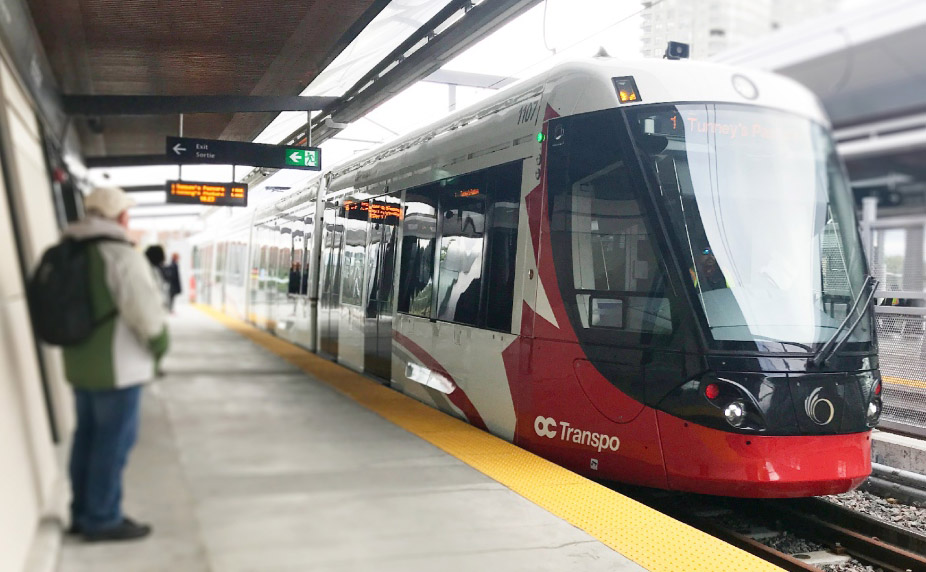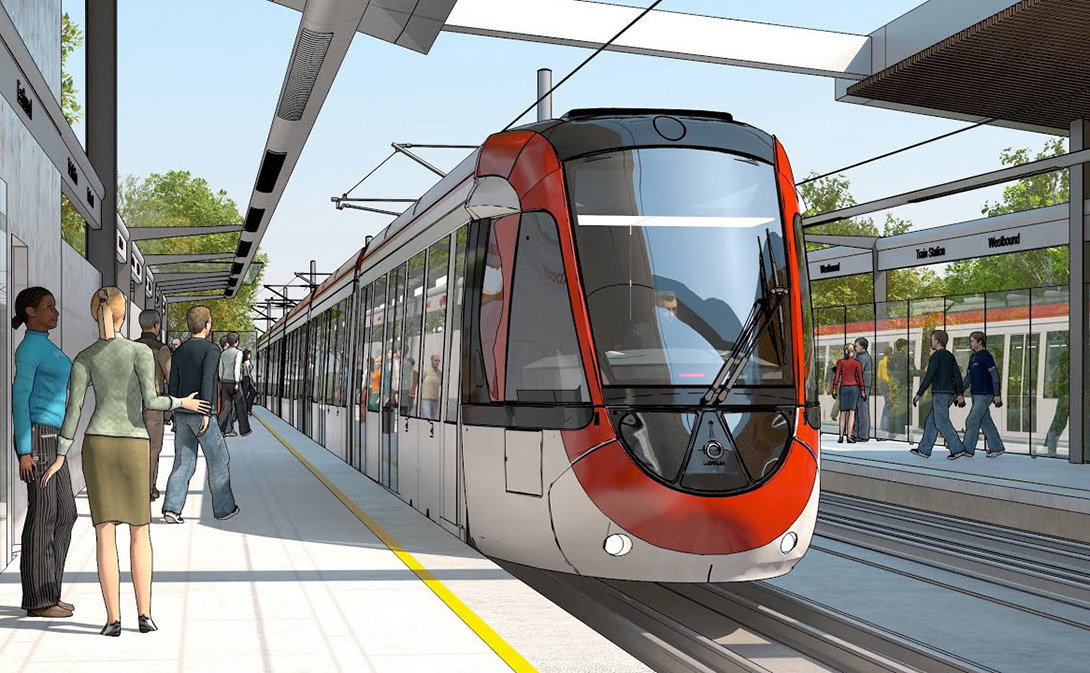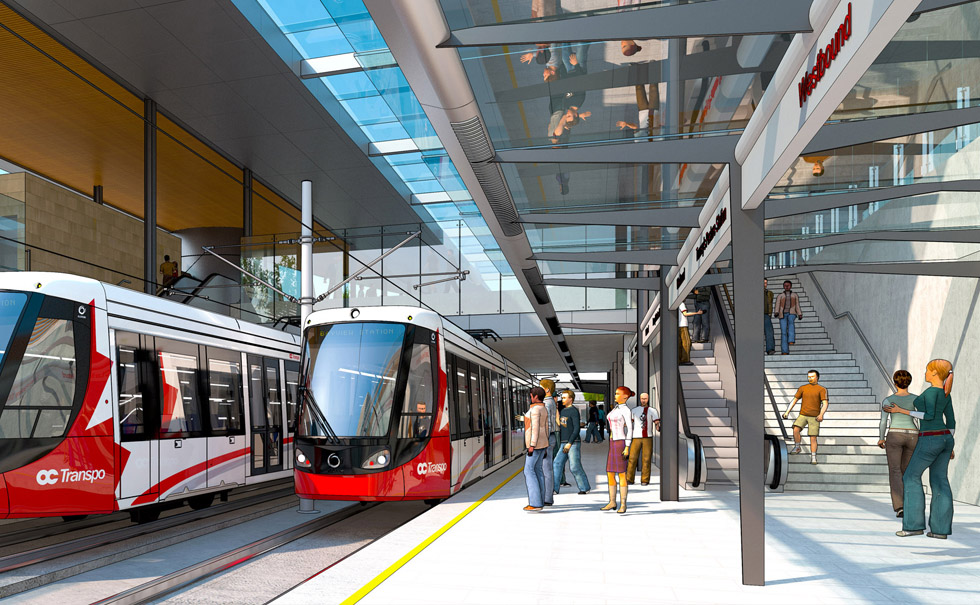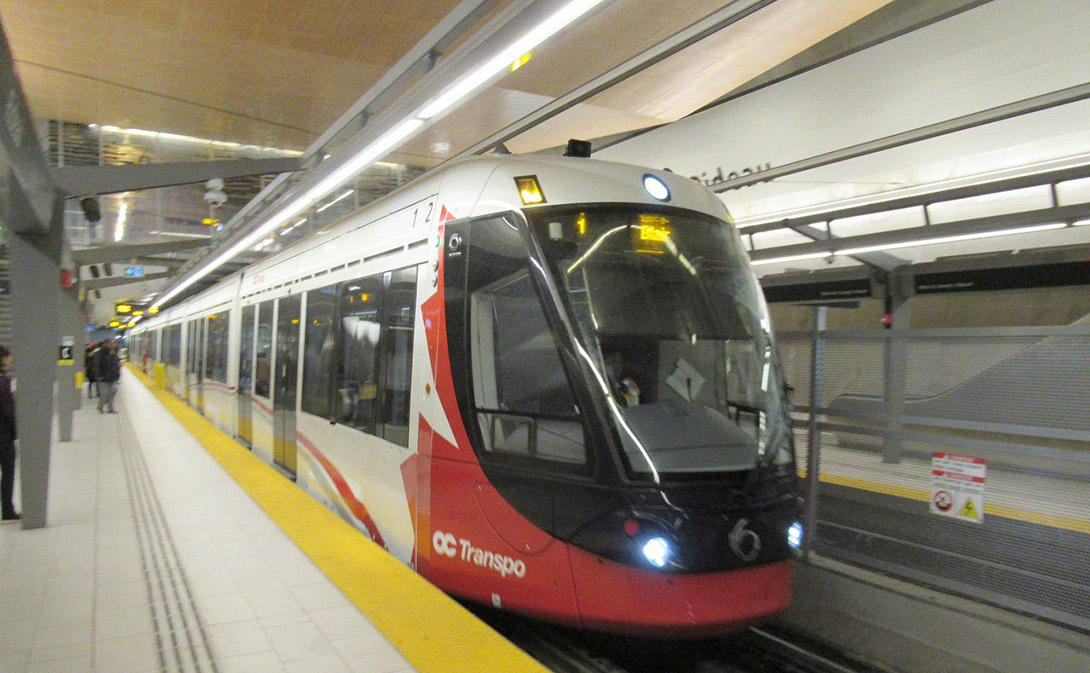 OC Transpo LRT Stations
Architect:
Adamson Assoc./BBB Joint Venture
Contractor
: Ellis Don/ SNC Lavalin Joint Venture
The problem: Over the past decade, OC Transpo has steadily grown their Light Rail Transit (LRT) system, including Phases 1 and 2 of the new Confederation Line, and the expansion of the Trillium Line. With new lines comes the need for new stations – and the need for commercial-grade doors and hardware.
The solution: We were originally contracted to work on Phase 1 of the Confederation Line, which involved providing and installing doors, frames, hardware and electronics for 10 stations above ground and 3 stations underground, plus a new maintenance service facility.
The result: Our initial collaboration with OC Transpo and the development partners was incredibly successful. Since then, our work has continued, providing doors, frames, hardware and electronics for an additional 16 stations on the Confederation Line and 13 stations on the expanded Trillium Line.